"[G]ritty, raw, and unapologetic, [Whittall] builds strong female protagonists who seem largely unconcerned with how others expect them to behave. There is a strong focus on sexuality, gender fluidity, and free love, but the book also explores themes of motherhood and family responsibility. . . . An entertaining story that is equal parts family saga and cultural indictment." - Kirkus Reviews
Moderated by Julie S. Lalonde
It's taboo to regret motherhood. But what would happen if you did? Shifting perspectives and time periods, The Spectacular is a multi-generational story exploring sexuality, gender and the weight of reproductive freedoms, from the author of The Best Kind of People.
It's 1997 and Missy's band has finally hit the big time as they tour across America. At twenty-two years old, Missy gets on stage every night and plays the song about her absent mother that made the band famous. Missy is the only girl in the band and she's determined to party just as hard as everyone else, loving and leaving someone in every town. But then a forgotten party favour strands her at the border.
Forty-something Carola is just surfacing from a sex scandal at the yoga centre where she has been living, when she sees her daughter, Missy, for the first time in ten years—on the cover of a music magazine.
Ruth is eighty-three and planning her return to the Turkish seaside village where she spent her childhood. But when her granddaughter Missy winds up crashing at her house, she decides it's time that the strong and stubborn women in her family find a way to understand each other again.
In her new book, by turns sharp and provocative, Zoe Whittall captures three generations of very different women who struggle to build an authentic life in the absence of traditional familial and marital structures. Definitions of family, romance, gender and love will radically change as they seek out lives that are nothing less than spectacular.
Zoe Whittall's third novel, The Best Kind of People is currently being adapted for limited series by director Sarah Polley. It was shortlisted for the Scotiabank Giller Prize, named Indigo's #1 Book of 2016, a Heather's Pick and a Best Book of the Year by the Walrus, the Globe and Mail, Toronto Life and the National Post.

Her second novel, Holding Still for as Long as Possible, won a Lambda Literary Award for trans fiction and was an American Library Association Stonewall Honor Book.

Her debut novel, Bottle Rocket Hearts, won the Dayne Ogilvie Prize and is being adapted for screen. In 2014 Whittall sold her first sitcom, Breaking, to CTV, and recently optioned the half-hour comedy Wellville to CBC. She has worked as a TV writer on the Emmy Award–winning comedy Schitt's Creek and the Baroness Von Sketch Show, for which she won a 2018 Canadian Screen Award.

She has written three volumes of poetry, most recently an anniversary reissue of The Emily Valentine Poems, about which Eileen Myles said, "I would like to know everything about this person." Zoe Whittall was born on a sheep farm in the Eastern Townships of Quebec, has an MFA from the University of Guelph and has called Toronto home since 1997.

Julie

S.

Lalonde

is an internationally recognized women's rights advocate and public educator. Since the early 2000s,

Julie

has been working to improve the lives of women and girls in Canada with a focus on engaging bystanders to end male violence against women.

Her memoir

Resilience is Futile: The Life and Death and Life of

Julie

S.

Lalonde

was

published spring

2020 by

Between the Lines.

It won the 2020 Ontario Speaker's award, a 2021 Independent Publisher Book Award and was named one of the best books of the year by

CBC Books

and the

Hill Times.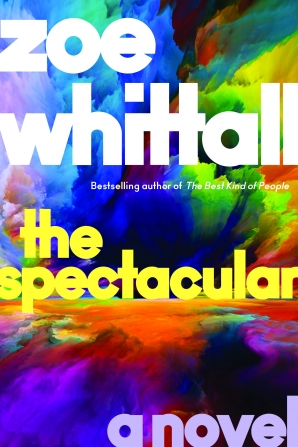 Proudly supported by: